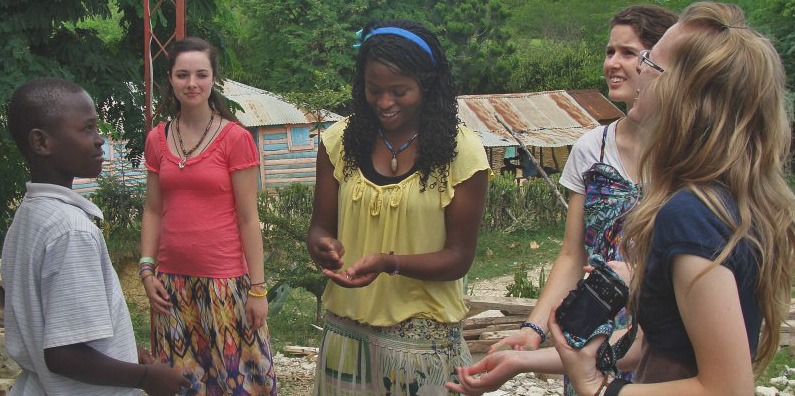 "Go ye, therefore, and teach all nations, baptizing them in the name of the Father, and of the Son, and of the Holy Ghost: Teaching them to observe all things whatsoever I have commanded you: and, lo, I am with you always, even unto the end of the world. " Matt 28:19-20
"But ye shall receive power, after that the Holy Ghost is come upon you: and ye shall be witnesses unto me both in Jerusalem, and in all Judea, and in Samaria, and unto the uttermost part of the earth." Acts 1:8
The heart for missions is a multi-faceted and purpose-filled outreach.
First Jerusalem:
Our Jerusalem is our local community, therefore this includes: a food cupboard to provide for the needy in our community, a choir, and students to visit elderly living centers, together with "Father's Heart" a mobile bus providing meals, clothing and the gospel in the local community. We also love to reach out to the local children through Vacation Bible Schools.
Secondly Judea:
This is reaching out further than just our local community by working in co-operation with some of the churches in Buffalo, Elmira, etc. This also includes the radio ministry of WZXV.
The third aspect of missions would be Samaria:
This would include areas like "Life Ministries," or "The Castle" in Franklin, PA. This would involve serving with the staff in doing upgrades, repairs to enable them to better serve the body of Christ. Also serving at "Answers in Genesis" in Kentucky to assist their efforts in reaching not just the local area but the world with the message of creation.
Fourthly the uttermost part of the earth:
This comes in a couple of forms: those from the church going to serve in foreign lands, long-term, like our brother Matt Fantley in Serbia.
As well as bringing teams into foreign lands such as the jungle of Peru; serving in Caneille, Haiti; Backa Topola, Serbia; Cakovec, Croatia; Chennai, India; different parts of Israel including the West Bank.
Whether it be planting a new work, or coming along side of an existing work our heart is to serve faithfully, and bring forth the Gospel of Jesus Christ.